The Lake's Song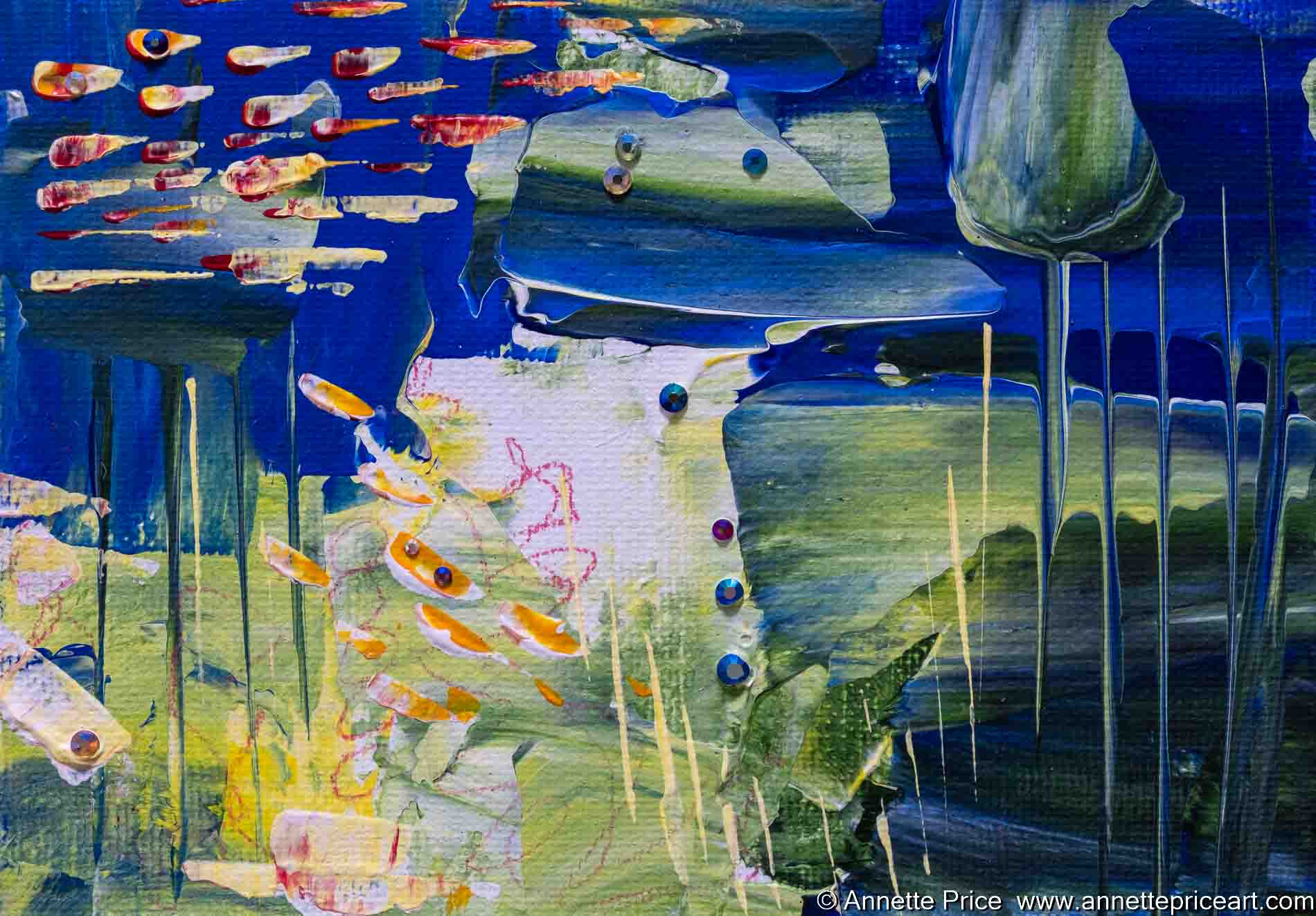 The Lake's Song
Mixed-media painting.
Acrylic paints
Coloured pencils
Glass crystal clear and AB Rhinestones
6" x 4" canvas board
Another painting made using pallet knives. I have 23 pallet knives, each one is different and capable of making differnt marks. Incorporated in this painting are a few glass rhinestones that sparkle subtly as you move around the painting.