Liquid Mirror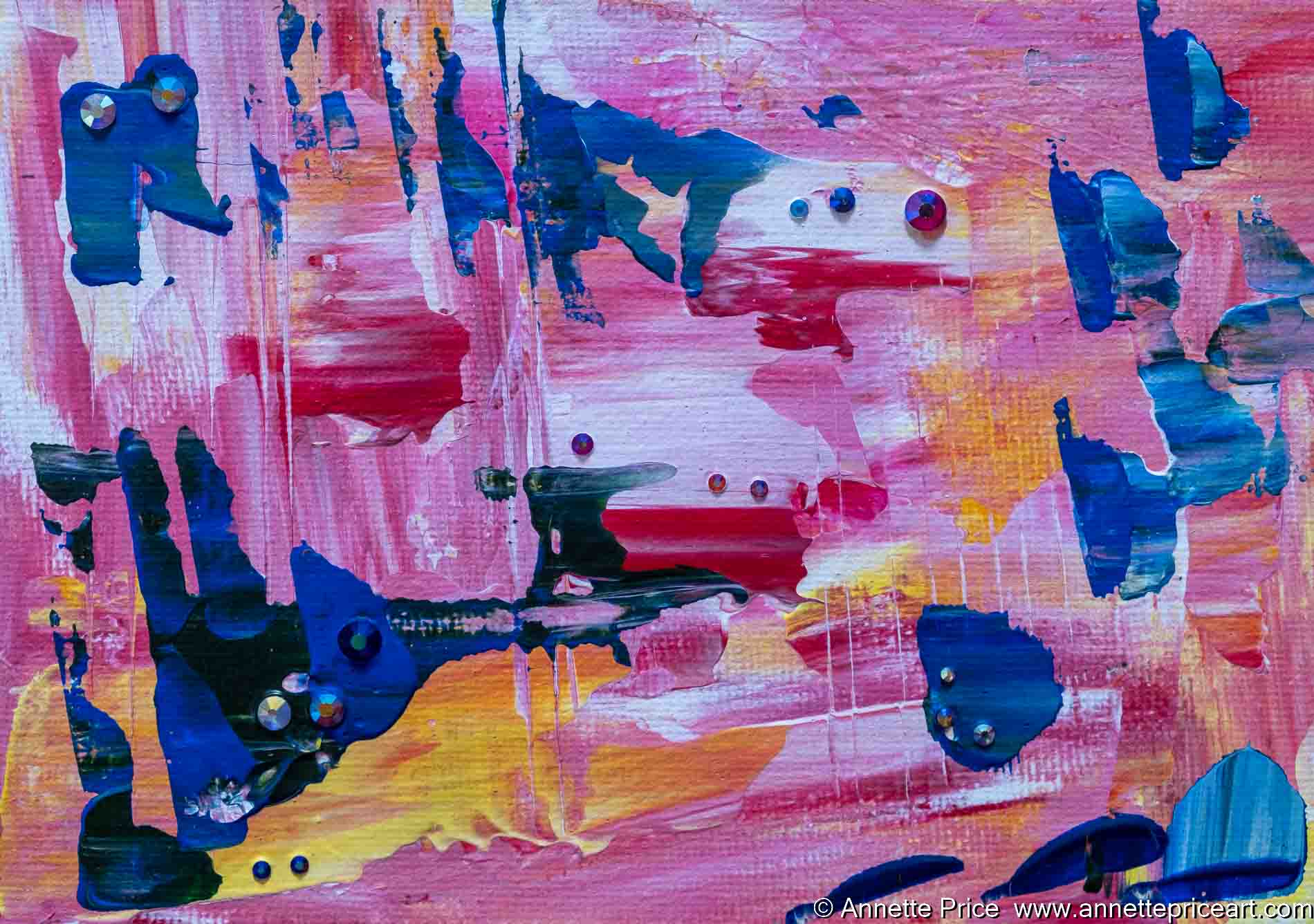 Liquid Mirror
Mixed-media painting.
Acrylic paints
Glass crystal clear and AB 

Rhinestones

6" x 4" canvas board
Pretty in pinks and blues.  I often listen to music while painting, the pallet knife strokes syncing to the beat .... In this painting, I've embedded a few small but colourful glass stones which sparkle delicately as you walk past the painting.