Reflective Sparkle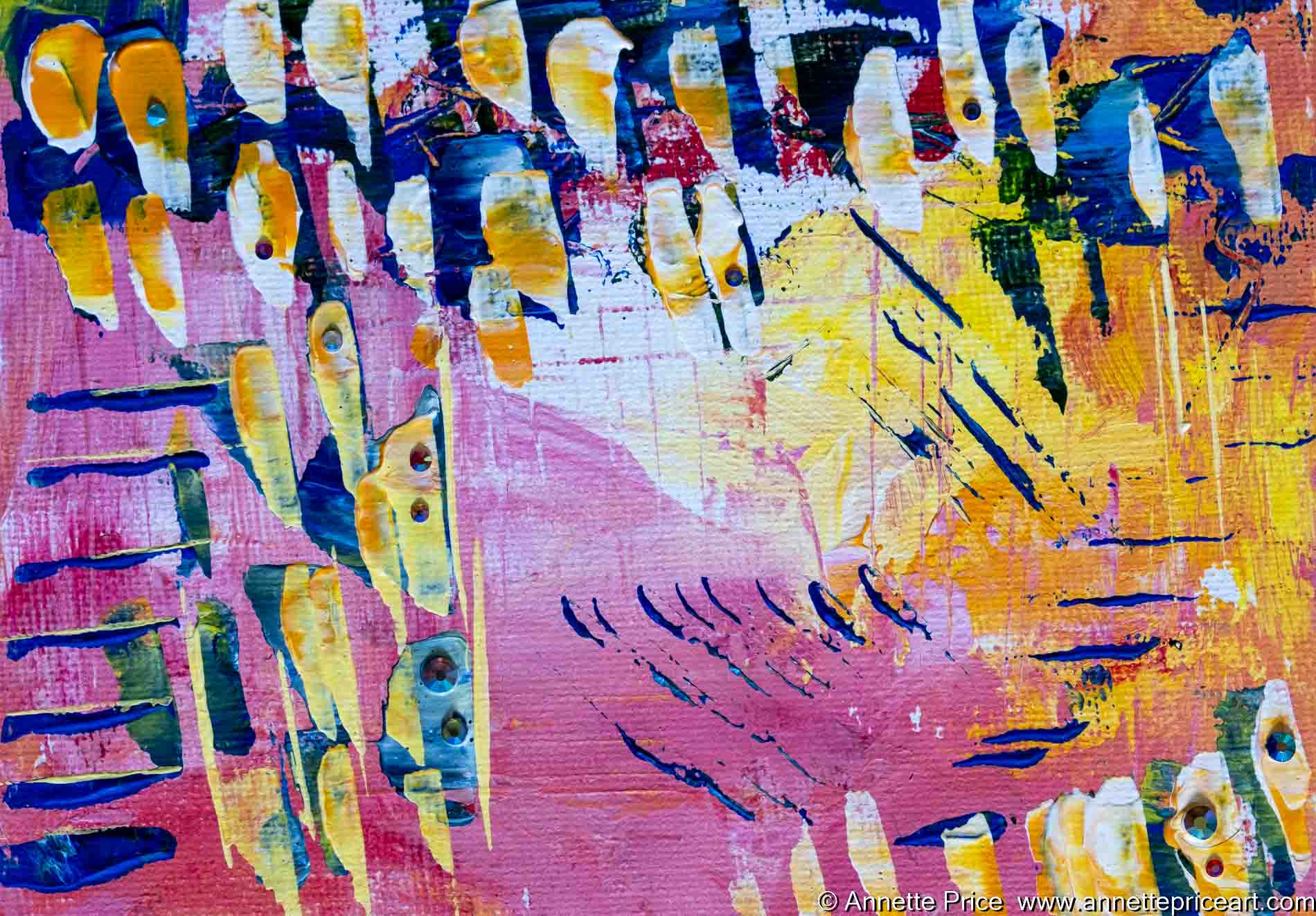 Reflective Sparkle
Mixed-media painting.
Acrylic paints
Glass crystal clear and AB Rhinestones
6" x 4" canvas board
Painting with a pallet knife is a really fun way of combining several colours in a single stroke. In this painting I have embedded coloured glass stones, which sparkle in a very subtle way as you look at the painting from different angles.