Phantom Hues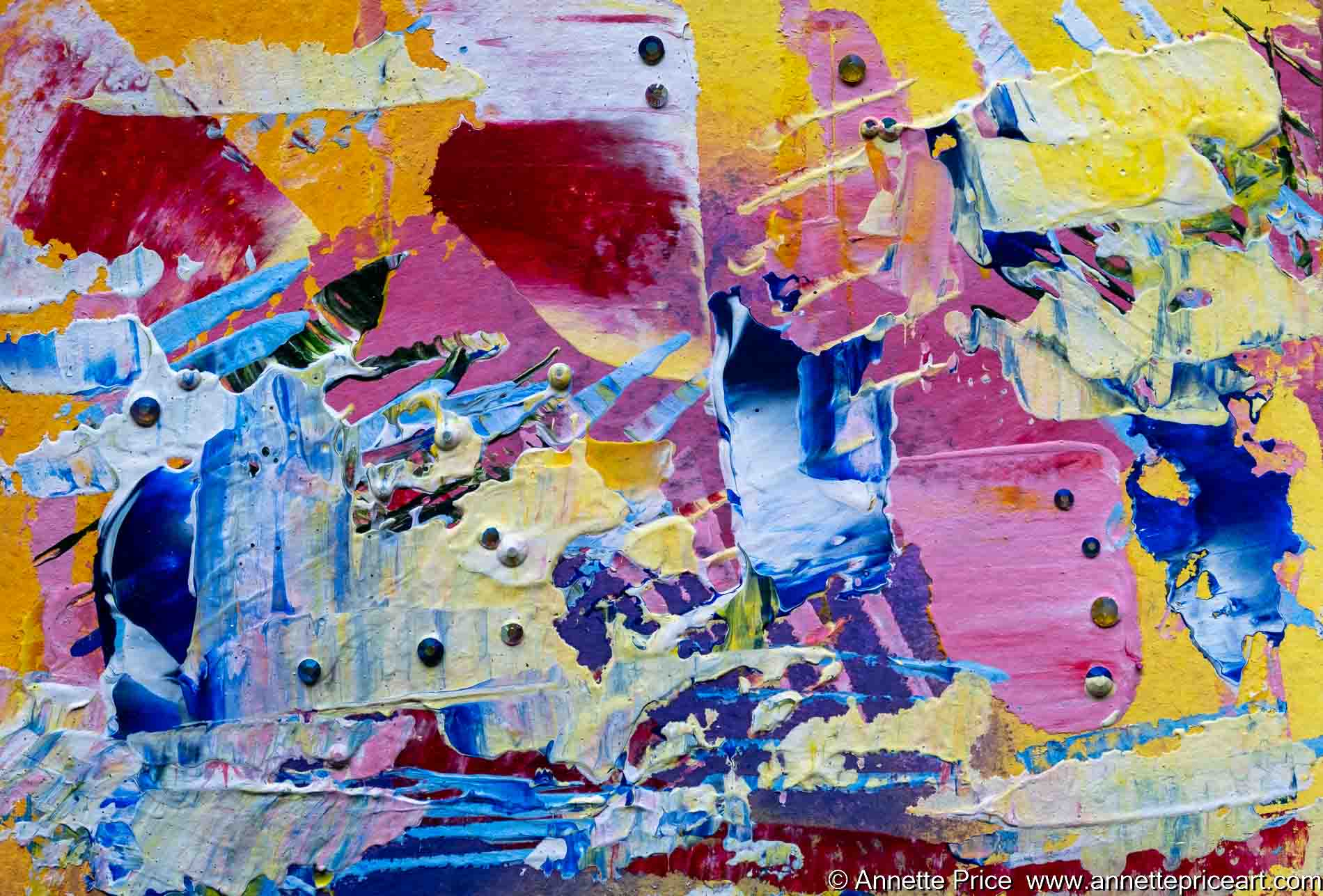 Phantom Hues
Mixed-media painting.
Acrylic paints
Chalk pastels
Glass crystal clear and AB 

Rhinestones

140 x 95mm Bockingford Watercolour paper
This is the last in a series of five paintings painted on postcard sized pieces of watercolour paper. Each painting began with a pastel background which I then worked on with acrylic paints using pallet knives.
These little paintings have given me inspiration for a series of larger paintings that I am planning to create. They will incorporate found, discarded objects, disguising them with colour and abstract pallet knife shapes, giving the objects a new purpose and asking who used them before and why.  
This painting started with a chalk pastel background as seen above. Acrylic paint was applied on top with a pallet knife before I added the Rhinestones. 
Check back tomorrow for another painting.....