Spirits Awakened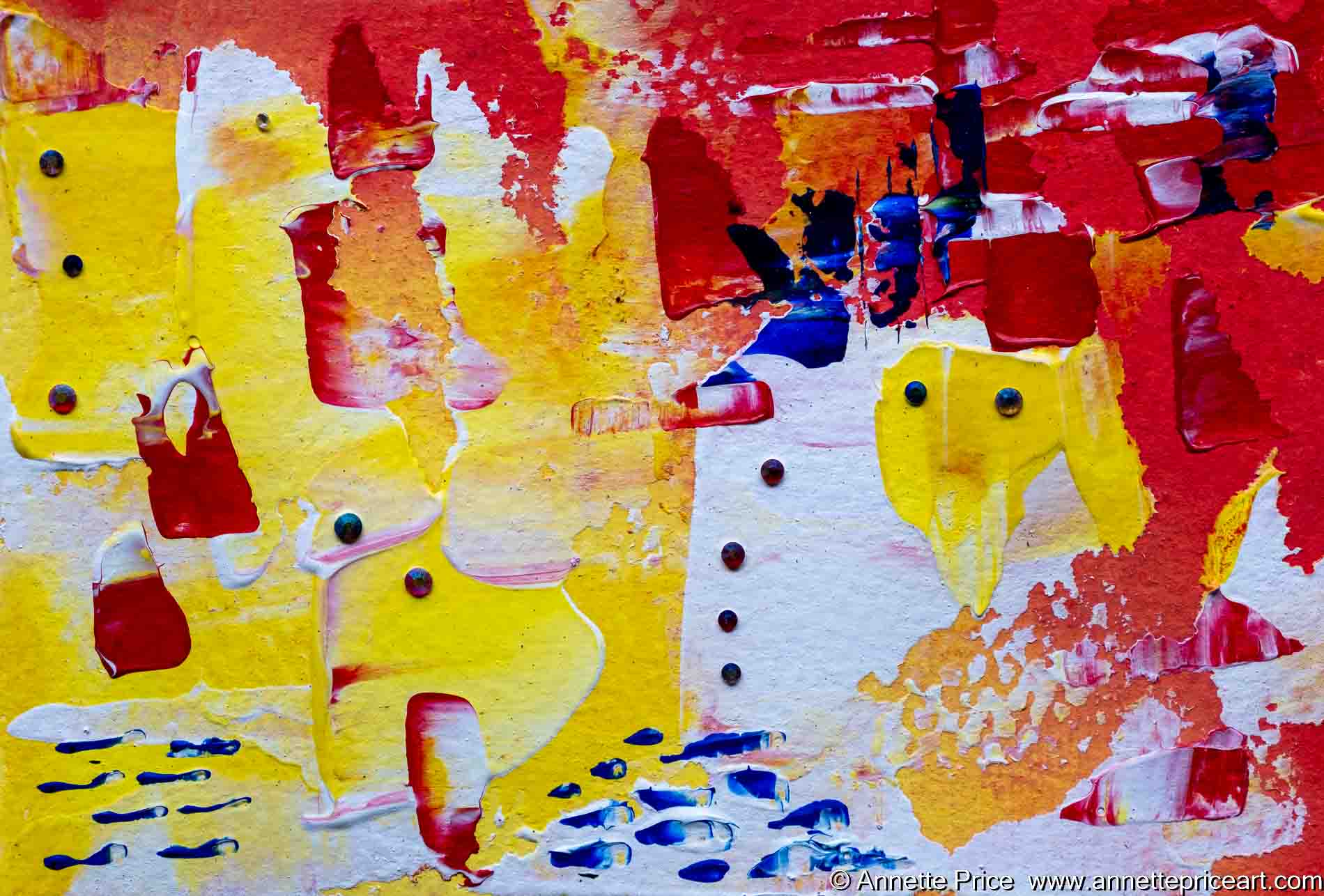 Spirits Awakened
Mixed-media painting.
Acrylic paints
Chalk pastels
Glass crystal clear and AB 

Rhinestones

140 x 95mm Bockingford Watercolour paper
Here's anther very tiny postcard sized painting. Look for the eyes and find the spirits. 
This painting started with a chalk pastel background as seen above. Acrylic paint was applied on top with a pallet knife before I added the Rhinestones. 
Check back tomorrow for another painting.....