Leaf Abstracts – 100 Little Abstract Paintings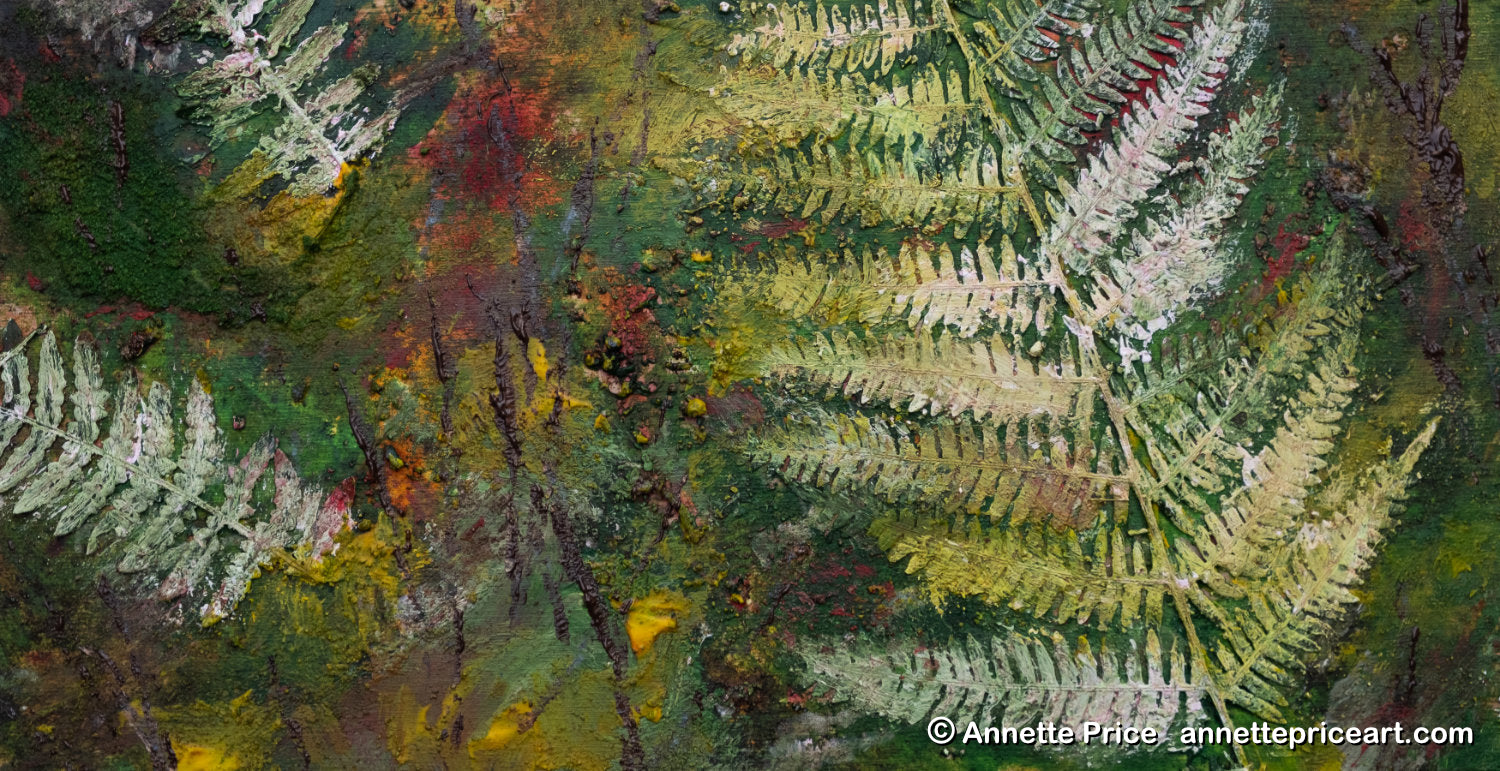 Leaf Abstracts – 100 Little Abstract Paintings
Ferns have complex leaves that unfoil in spring expanding into fronds. Their fascinating and beautiful structures are excellent examples of natural fractals – where the same pattern is repeated at different scales. Ferns don't flower or produce seeds but reproduce through spores grown on the underside of the fronds.
The paintings shown here incorporate fern leaves, which I collected during the summer and pressed flat beneath heavy books, in preparation for these paintings. 
In my last blog, I introduced a challenge I have given myself to create 100 little abstract paintings on wood 25cm x 13cm. Here are the first of those paintings…
Marine Escape
Crimson Wash
Shards of Grey
Autumn in Flight
Childhood Memories. 
To create these paintings I first painted the wooden boards with colour (or black) and then pressed fern leaves onto the wet paint.  I then painted over the leaves with acrylic paints completely covering them. With some of the paintings, I added texture around the leaves by dropping locally collected sand onto the wet paint. 
Once dry, I worked more colours and textures onto the surface before picking out the texture of the leaves with a lighter or different colour to the background. Rubbing background colour onto the leaves in places to help them blend in with the rest of the picture. 
The wood and leaf above have both been painted black with white and greys added for texture and interest. 
The finished painting has white paint rubbed into the leaf and surrounding texture with a little yellow and red added for warmth. 
 More of my 100 Little Abstract Paintings will be posted here soon.