100 Little Abstract Paintings – The challenge….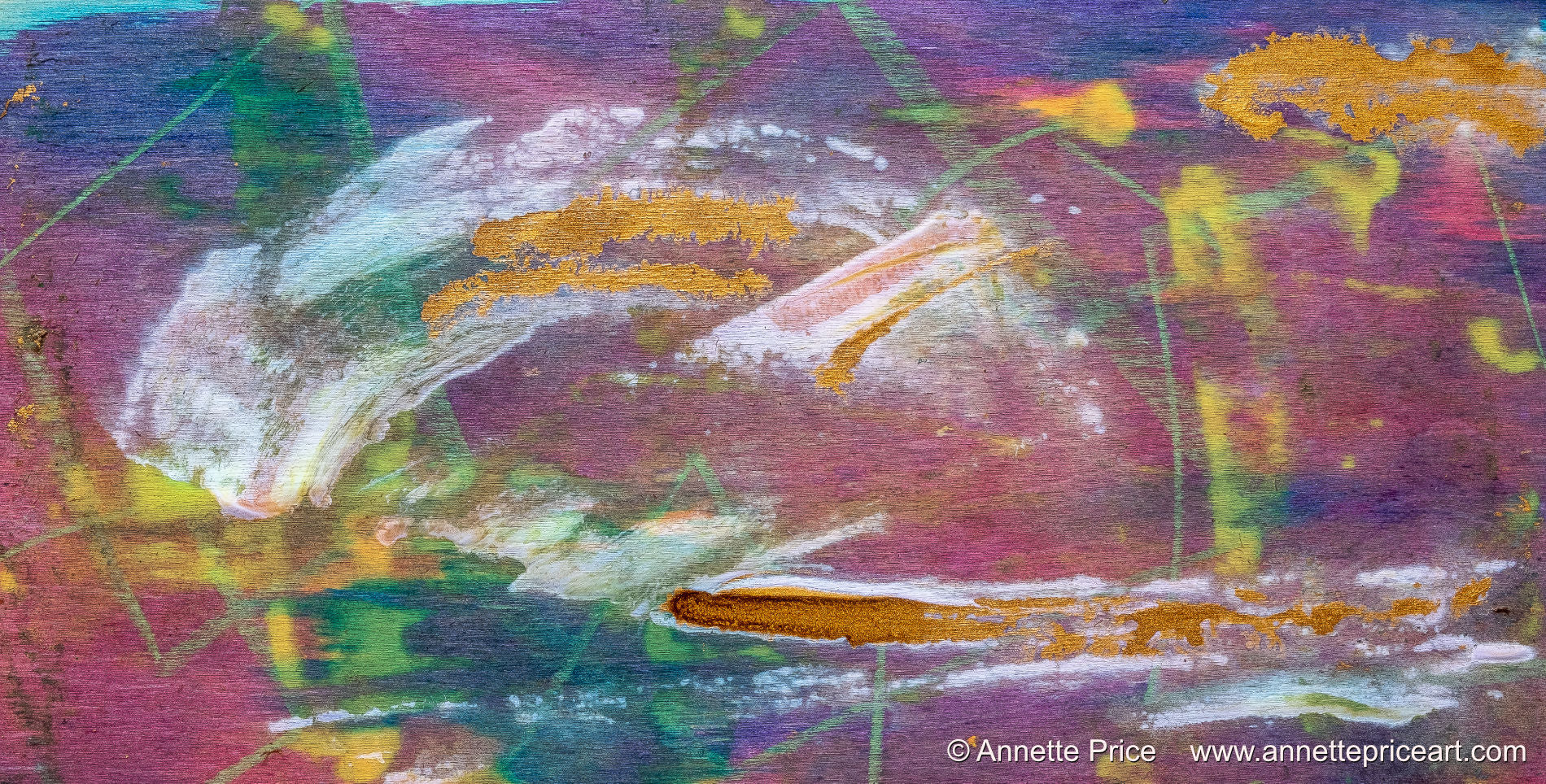 100 Little Abstract Paintings – The challenge….
I have set myself a new painting challenge:
To create 100 small abstract paintings on wood (25 x 13cm) using a range of different materials and techniques.
The project has three objectives:
1. To create interesting art that you will enjoy.
2. Art that I can wrap around mugs and other items to make beautiful gifts and items you might like to collect.
3. To learn as much as possible about creating interesting abstract compositions through the use of colour, texture and using different materials.
My working set up to begin making 100 small abstract paintings
I am making these paintings on small wooden panels, using anything that will make marks; from the more obvious things such as paints and pastels to things I find around me to create texture, such as sand, gravel, and leaves. 
Three unfinished mixed-media paintings
The Art of Abandonment: Disused Mines.
The plan is to then take what I have learned from this project and apply it to a semi-abstract art series about disused mines.
Disused mines? I hear you say. How do they have anything to do with abstract art?
Well, anyone who knows me will know that I have enjoyed exploring disused mines and caves since 2003. They are little-known, beautiful and fascinating spaces, which I have photographed regularly.  I particularly love the abstract and beautiful patterns created on the walls of disused mines as time and minerals change them. I will be using those experiences and photos as inspiration and I can't wait to get started.
But more on that later….

In the meantime, I need to finish this project first and I hope you enjoy my 100 little experimental abstract paintings, which I shall be posting regularly on social as I create them.
Join the APA Newsletter to learn more – and get 10% off your next order 🥳