Taking part in the awesome Spitalfields Arts Market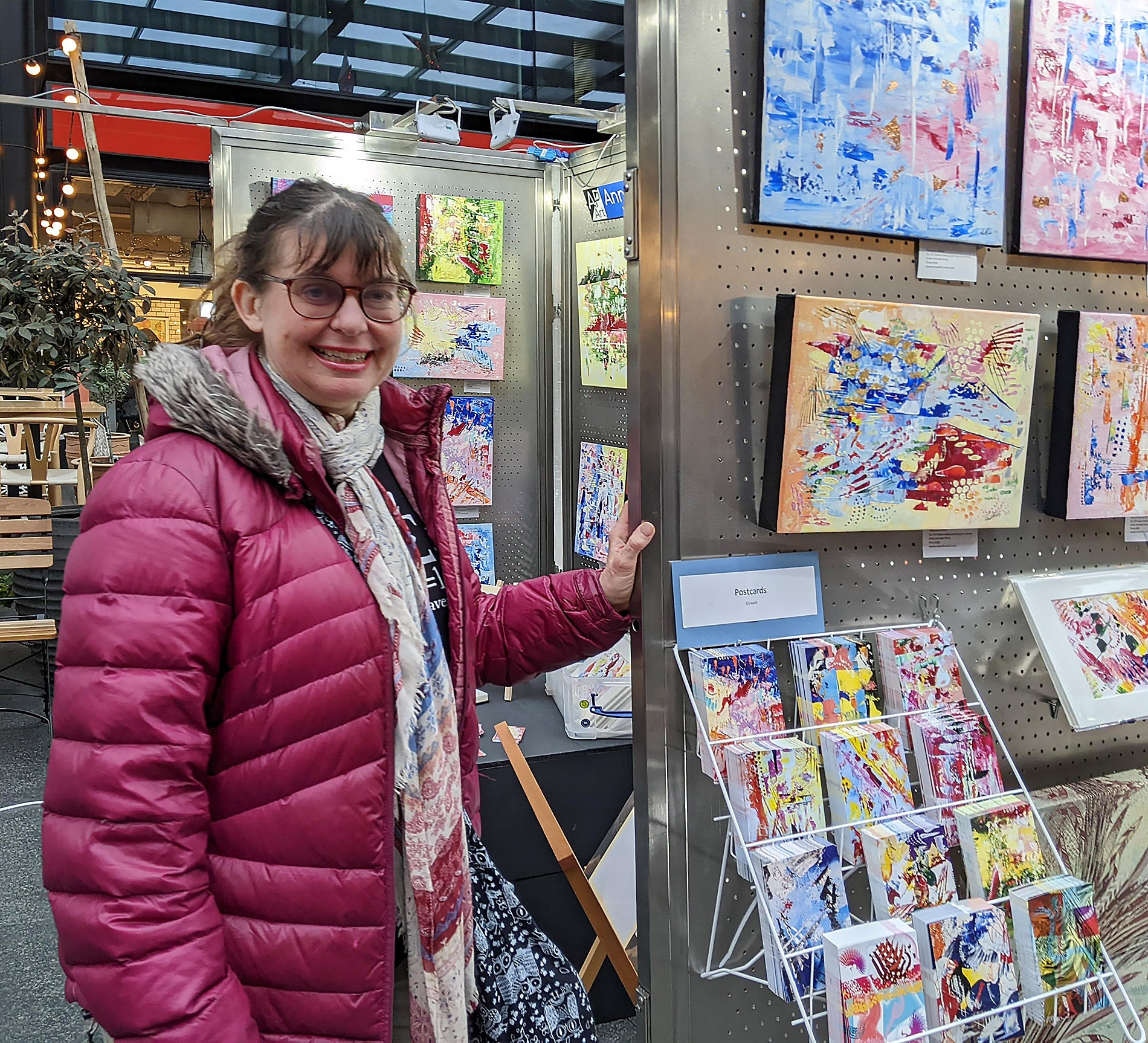 Taking part in the awesome Spitalfields Arts Market
One of the greatest ways to get a conversation started in your home is with a unique piece of art and Spitalfields Arts Market is a cool place to start looking. Located in the heart of the East End of London, the market is full of artisans selling a diverse range of art from watercolour landscapes to abstract art. You'll find both established and upcoming artists selling their work.
I recently participated in Spitalfields Arts Market and exhibited a mixture of abstract palette knife paintings and digital art printed on canvas.
.
.
I'll be back….
I am planning to return on the weekend of March 4th to 6th 2023, and will confirm that here closer to the time.

Location
Crispin Place, London, E1 6DW.
Get directions with Google maps
Dates and Times
The Spitalfields Arts Market takes place on the first weekend of each month between March and December. With an extra weekend in September and December. It is open from 10 am to 5 pm Friday to Sunday.
Learn more on the Spitalfields Arts Market website including dates for future arts markets
Here are a few of the paintings that I displayed